Restore Your Body Today With Our Virtual Yoga Classes
Sometimes your body just needs to recharge. That's where we come in. Our Virtual Yoga Classes at Sundance Yoga Studio are a great way to clear your mind and refresh your body.
Join us at Sundance Yoga Studio and find your inner peace with Yoga classes that are great for all experience levels.
Get more information now!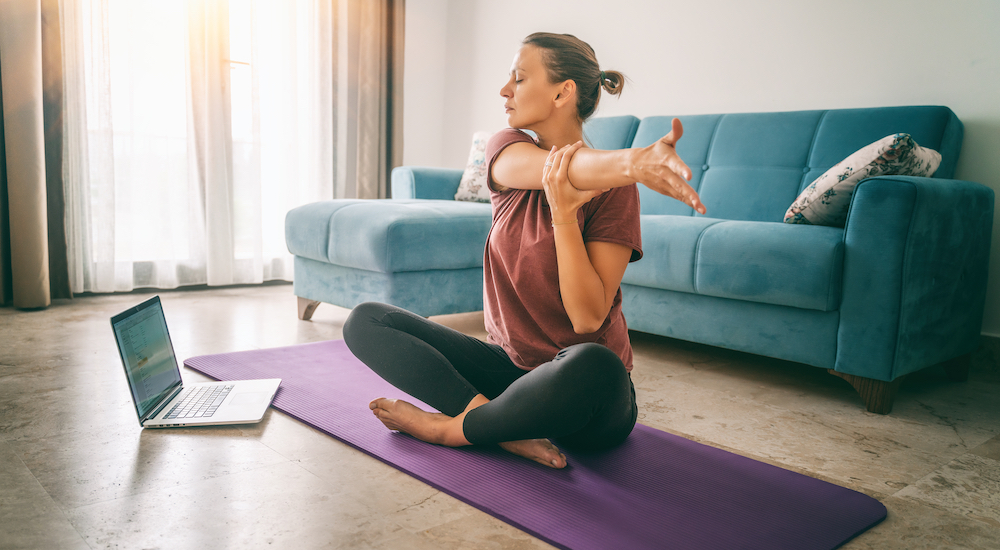 Let Our Virtual Yoga Classes Help You Stay Worry Free
Life comes with challenges. Work and family and friends and hobbies are all important, but finding time for yourself is sometimes the key component that we sacrifice. With our Yoga Classes, you can take a step back every once in a while and enjoy a relaxing, soothing reset.
Our yoga classes help you stay fresh by:
Promoting flexibility and agility
Developing stabilizing muscles in your core and elsewhere
Using methodical movements to break from high stress feelings
Providing mental clarity and a much-needed breather
How Do I Get Started With My Virtual Yoga Class?
Now, more than ever, we need to come together as a community to support, practice, get our Zen on, and maybe even laugh a little. It is easy and you don't need to be tech-savvy to participate.
Register for your class like you normally would at least one hour before class begins.
Your teacher will email you the link to join class.
Please plan to log in to the meeting 15 minutes before to make sure you are connected and ready.
You're now ready to go and enjoy a wonderful class!
**PLEASE NOTE: You have the ability to mute and disable video if you are concerned about background noise. Some teachers prefer to interact with students and some will mute all participants. You can do this by scrolling down the screen until you see a black bar at the bottom.
Check Out Our Virtual Yoga Classes Today!
Make it a point to work on yourself. With Virtual Yoga, we're able to make practice more accessible in this modern day world. At Sundance Yoga Studio, we're proud to offer this total body training program for men and women of all ages and experience levels.
Learn more today by filling out the short form on your screen. We'll reach out right away to answer all of your questions and get you all set up!
Get more information now!